Welcome back to our series where we meet and profile local businesses and hotspots near the Kanaka Springs community. Stay tuned to learn about the best local businesses and services that will become part of your new life as a resident of this new community.
You'll be hard-pressed not to find someone walking their dog around the Albion and Kanaka Creek area. If you've got a dog or cat and you live in the area, Bone & Biscuit will be your local go-to for the best food and supplies for your pet. They aspire to support your pet's healthy diet and lifestyle. And, they're just a 5-minute drive from the Kanaka Springs community.
Bone & Biscuit is the only boutique pet store in the area, and they recently celebrated their one-year anniversary in Maple Ridge this month (April 6). They're the go-to for the neighbourhood pet parents to get their pet's raw food, dry food, supplements, treats, and baked goodies.
What to expect at Bone & Biscuit
Being a boutique shop, they take extra care to know their customers (and their dogs) by name. Amber and the staff will often see a customer walking in the door and immediately begin getting their favourite food from the fridges or shelf. This extra touch is something their customers value, especially in such a community-minded tight-knit community like Albion.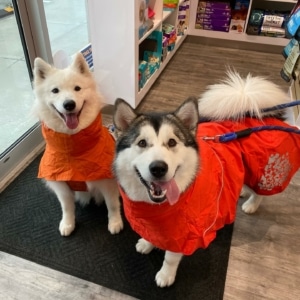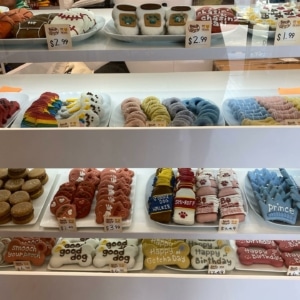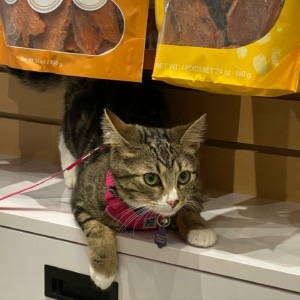 Why they love the community
Bone and Biscuit staff love how friendly the community is. They were warmly welcomed to the community, even during a high point of the pandemic. Amber enjoys taking her pup out in the Kanaka neighbourhood trails, roasting hotdogs and marshmallows in the park, and enjoying the beautiful scenery.
Visit Bone and Biscuit in Cottonwood Square (240th and Dewdney) today to pick up a special treat for your beloved dog or cat. They've got excellent baked goods safe for dogs to eat, in the shapes of dog bones, beer glasses, mini hamburgers, flowers, and more. It'll become a regular stop on your local shopping runs.
About the Kanaka Springs Community
Kanaka Springs is a 60-acre master-planned community of townhomes and single-family homes
coming soon to the North-East quadrant of the Albion area in Maple Ridge. You'll live alongside other young professionals, families, and empty-nesters, many of who may also have a dog or cat like you! Your neighbours will share your local values and authentic lifestyle.
Get exclusive updates and early access when the first homes are released for presales. Register now to be in the know on this exciting new development coming to east Maple Ridge.